Has it been a while since you've felt comfortable lying down on your carpet? It may be time to call in Parkland Carpet & Upholstery Cleaners Ltd for a deep clean you can see, feel, and love. We even offer a free bottle of spot remover after your service is complete!
Even with the best vacuum cleaners, dust, dander, and allergens can accumulate in the fibres of your carpets. Our certified carpet cleaning technicians recommend an annual cleaning to restore carpets to like-new appearance and bounce. Many homeowners may not realize this, but dirt and grime can actually permanently damage carpet fibres, subtly diminishing its fibres over time. Having your carpets professionally cleaned each year can help prevent unneeded wear and tear — and, keep them looking great!
Allergy Sensitive Solutions
Carpet cleaning is one of the most effective means of removing allergens from a home and is highly recommended at regular intervals. We do understand that allergy sufferers need to be very aware of what is brought into their homes. We offer anti-allergenic shampoo solutions that contain no perfumes, dyes or toxic chemicals. There is no need to let allergies keep you from having a clean, dust free carpet or furniture!
Our carpet cleaning services can remove:
Most Stains (Coffee, Wine & Other)
Ground-In Dirt Stains
Soiled Spots
Pet Stains & Odours
…and much more!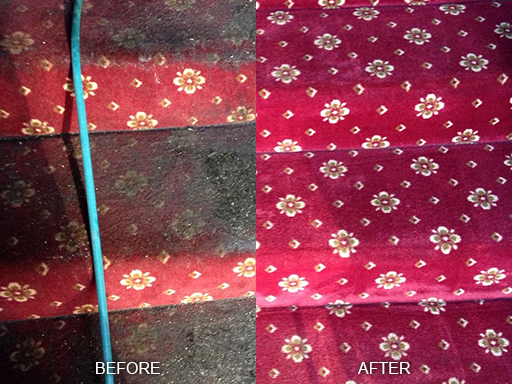 Upholstery Cleaning Services
Cleaning Upholstery in Yorkton
At Yorkton's Parkland Carpet & Upholstery Cleaning Ltd, we're passionate about helping our clients enjoy their furniture again. Our upholstery services come in very specific cleaning steps in order to restore even very delicate fabrics.
Pre-inspection
We'll start by checking the furniture for the kind of fabric and the condition of the soiling. This inspection will help us know what treatments to use and if there are any particular stains that need attention.
Pre-vacuum
We'll remove any dry dirt, dust, and crumbs from the fabric.
Pre-spray, Pre-spot, Pre-agitate
By spraying our cleaning solution and working it into the upholstery, we're able to loosen up dirt.
Rinse, Extract, Neutralize
Our extraction tool with help us flush the fabric to remove the now loosened soil. This also sanitizes your upholstery as well as deodorizes it. Our PH balanced treatment is then applied to avoid any sticky residue. We'll go over the fabric again and use a special spotting treatment if there are still some stains.
Speed Drying
We use our air movers to speed up the drying process.
Post Grooming
We'll use a grooming brush to set the fabric's knap in a single direction so it looks nice and neat again.
Post Inspection
As our client, you always get to inspect our work after we're finished. If you're satisfied with your cleaning, we'll have you sign the receipt.
Don't wait – call today to set up your upholstery cleaning!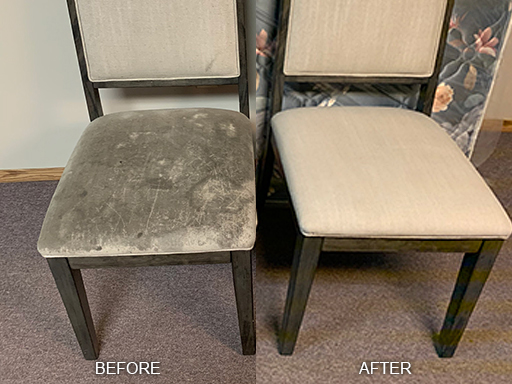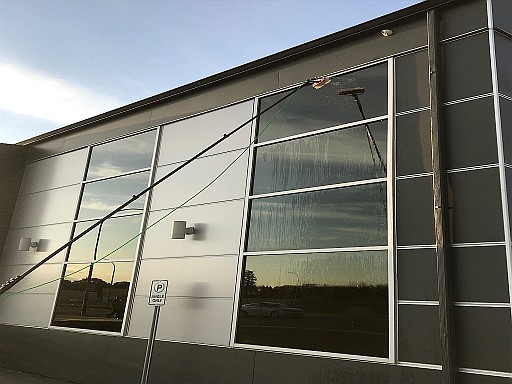 Why stop at a cleaning carpets? We also provide professional window cleaning services to homes and businesses. Whether dirty from a disaster, dusty from the weather, or streaked from previous cleaning efforts, we can leave your windows spotless.
Ultrasonic Cleaning Services
Yes, it's as amazing as it sounds! We use ultrasonic blind cleaning techniques to remove the dust, dirt, and allergens that accumulate throughout the year on all blinds. We also have a convenient pick-up and return service available.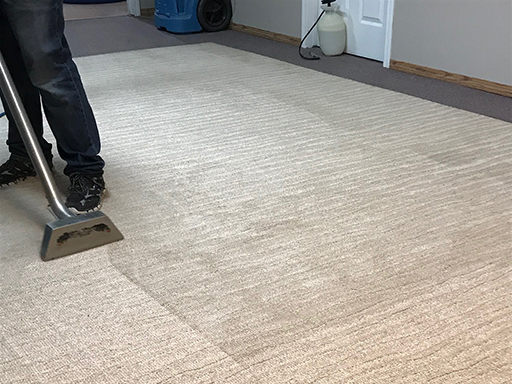 For homeowners with hardwood or tile floors, area rugs do a great job of dampening sounds, creating comfortable walking areas, as well as trapping the many airborne particles that would otherwise irritate your sinuses and lungs. But, just like carpets, area rugs need to be professionally cleaned at least once a year to remove the stubborn dirt and grime that can diminish the appearance of area rugs.
Hard Surface & Tile Cleaning
Is your tile and grout not looking so great? We use scratch-free techniques to clean tile, grout, and other hard surfaces throughout your home.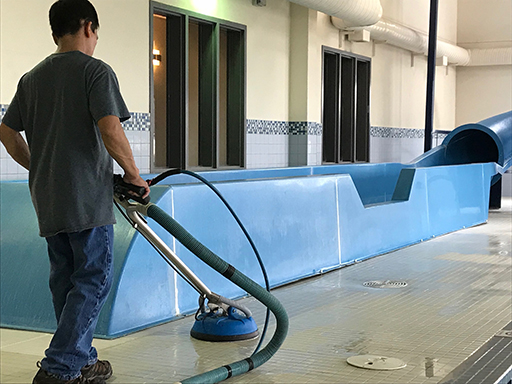 There are specific steps we take during the cleaning process to bring you a cleaner and healthier home. Our cleaning system includes:
Pre-inspection
We'll take note of the state of your carpet and any soiling in specific spots.
Commercial Pre-Vacuuming
We'll make sure to pre-vacuum your fabrics to remove any dry particles, soil, etc.
Moving Furniture
We'll carefully move your furniture out of the way in order to clean all areas of your carpet.
Pre-spraying & Pre-spotting
We'll spray your carpet with a special solution to help break up the soil.
Rinsing & Extracting
Our special truck-mounted extraction system will clean out the carpet.
Post Spot Treatment
This step helps take care of any tricky stains that could still be left after the initial cleaning process.
Speed Drying
Our high velocity air movers are used next in order to dry your carpet as quickly as possible.
3M Scotchgard® Protection
After your cleaning, we can apply 3M Scotchgard® to help prevent future stains and keep your carpets looking like new.
Post Inspection
After everything is done, we'll walk through the space with you and let you inspect all work done during the cleaning. When you are satisfied with the services, we'll have you sign your receipt.